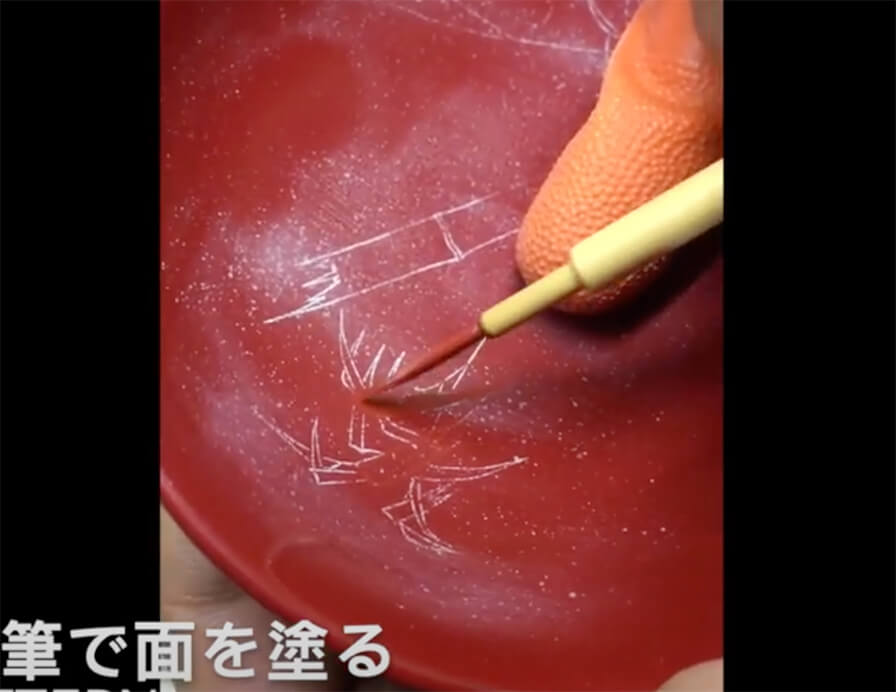 How to make Hira-Makie
2020.05.28
blog
蒔絵(Makie)には沢山の技法があります、
よく耳にするのは平蒔絵、高蒔絵、沃懸地金蒔絵、研ぎ出し蒔絵など、
実は、螺鈿や卵殻を貼り付けることも蒔絵の分野に入ります。
There are many techniques for Makie,
We often hear the name of techniques such as Hiri-Makie, Taka-Makie, Ikakeji-Gold Makie, Togidashi-Makie, etc.
In fact, pasting Raden(shells) or eggshell is also in the field of Makie.
一番基本となる「平蒔絵」を動画でご紹介します。
ここでは描く、蒔くをメインに紹介します、
本当でしたら最後の仕上げには研ぎ、磨きがあります。
この研ぎと磨きの具合によって良い蒔絵かどうかが決まります。
残念ながらこの動画にはありません。
以前ご紹介した「銀地」の動画には研ぎを見られますよ!
I will introduce the most basic "Hira-Makie" in the video.
Here we mainly introduce drawing and sprinkling,
To be true, the final finish is sharpening and polishing.
Whether it is a good lacquer work or not depends on how sharpened and polished it is.
Unfortunately not in this video.
But You can see the sharpening in the video of "Ginji(銀地)" introduced earlier!